Welcome to Safe.T.First Pool Safety Ltd
a GOLD AWARD pool safety company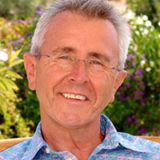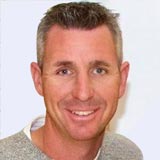 We're passionate about pool safety and are committed to making swimming pool environments in Cyprus 100% safe for children of all ages.
And not just in Cyprus, for we export our pool safety barriers to many countries worldwide.
Our products meet or exceed the pool safety regulations of France, America, Australia, New Zealand and South Africa.
We also offer safety covers, winter covers, solar covers, anti-slip mat, pool relining and pool repairs.
The company's philosophy is to supply the very best products, install them to an exceptionally high standard and give customers a first class experience in the process.
Do we succeed? We like to think so, but the best judges of our performance are our customers; please take a moment to read the Testimonials on each page.
Your team of professionals@Safe.T.First.
We welcome enquiries from all over the World. Please contact us if you are looking for a pool safety fence or winter debris cover and you live in: Albania, Algarve, Armenia, Athens, Austria, Belgium, Bosnia, Bulgaria, Canary Islands, Cairo, Channel Islands, Corfu, Corsica, Crete, Croatia, the Czech Republic, Dubai, Egypt, England, France, Germany, Greece, Holland, Hungary, Iran, Ireland, Israel, Italy, Jordan, Kefalonia, Kos, Lebanon, Libya, Lithuania, Macedonia, Madeira, Majorca, Malta, Minorca, Monaco, Oman, Portugal, Qatar, Rhodes, Romania, Russia, Santorini, Sardinia, Saudi Arabia, Serbia, Sicily, Slovakia, Slovenia, Spain, Spetse, Switzerland, Thessaloniki, UAE, UK or Zakinthos.